About Us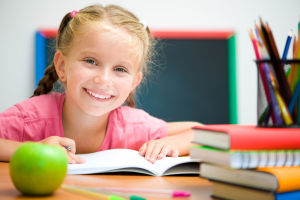 Amy's House is a purpose built childcare facility that caters for children from the age of 6 months, through the various stages of early childhood i.e. toddler, montessori, after-school. The facility boasts specially designed rooms to cater for the different needs of different age groups.
Hazel Curran founded Amys House Childcare in 2005 and has always been hands on ensuring high standards are adhered to throughout all services.  Amys House is a family owned and operated childcare facility providing a home away from home for young babies, toddlers, montessori and after-school children.
Amys House has a great understanding of the needs of both child and parent and makes every effort to ensure the transition from home to creche is as easy as possible.
Fully Qualified
100% of our Staff are qualified. Our junior and senior childcare staff all carry a minimum of a FETAC Level 5 childcare qualification. Our Pre-school teachers all hold BA Degrees in Early Childhood Care & Education or Montessori Diplomas. There is a fully trained paediatric first-aid staff member in each room.
All employees of Amys House Childcare are fully vetted by the Garda Siochana central vetting unit. Certificates of clearance and staff qualifications are available for parents to view at any time.
Member of Early Childhood Ireland
HSE notified
Fully insured.
Outdoor safety surface
Fresh meals cooked daily
Fully qualified staff, many of which have been with us for many years
Opening Hours
We are open from 8am to 6pm, Monday to Friday. Extended opening hours from 7.30am may be available on request.
Open all year round except Public Holidays, Bank Holidays and Christmas.